Do walk-behind floor sweepers work?
Sweepers offer a lot of value. Whether you manage a shopping mall or a factory floor, keeping the surrounding outdoor areas clean is important. This is especially significant for buildings with flooring that is not resistant to damage caused by tracked-in debris. Wet leaves, mud and other debris can damage floors. Replacing them is much more expensive than simply keeping the facility clean. Additionally, a clean facility demonstrates a level of care and professionalism to visitors. However, there are a few factors you need to consider when choosing a sweeper. One factor includes choosing between hand push and ride-on models. Here are some things to consider:
The benefits of manual sweepers
The main benefit of manual sweepers is cost. In general, they are less expensive than drive-on models and, when used properly, work just as well. The downside, of course, is that they are more work. A walk-behind sweeper may need to sweep an area multiple times to ensure debris is effectively removed. For smaller projects, a hand sweeper is recommended. They are ideal for office or retail homeowners looking to keep sidewalks in front of buildings clean. They can also effectively clean small parking lots.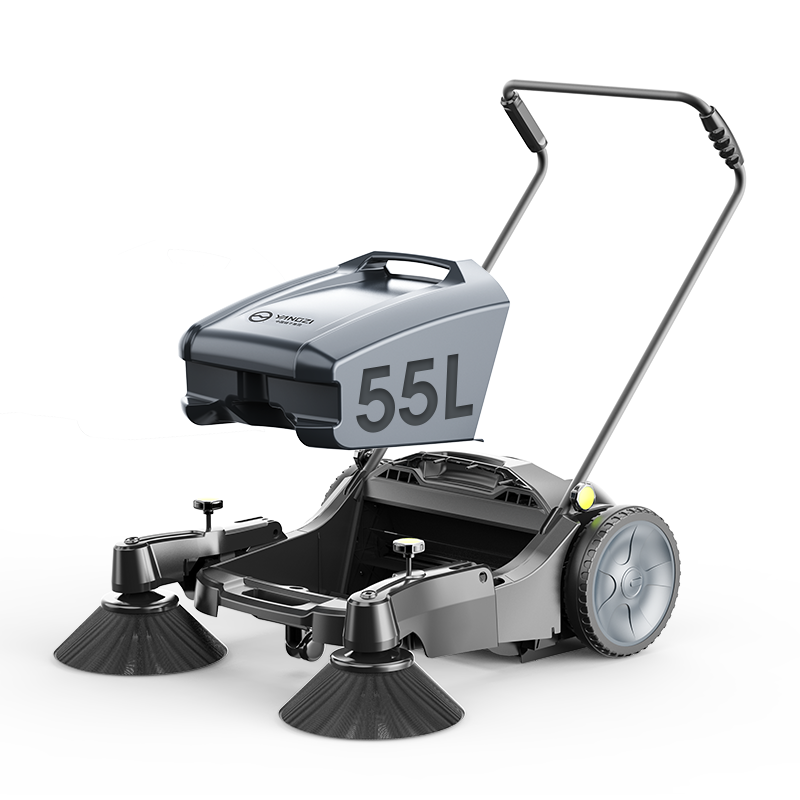 And the benefits of ride-on sweepers
The main advantage of this type of sweeper is efficiency. With extra power and motors, these sweepers can more effectively remove dirt and debris while you work. They work best for commercial and industrial spaces. For example, a multi-storey car park at a shopping mall or an airport might use a battery-powered sweeper, but it is also ideal for large car parks and warehouses.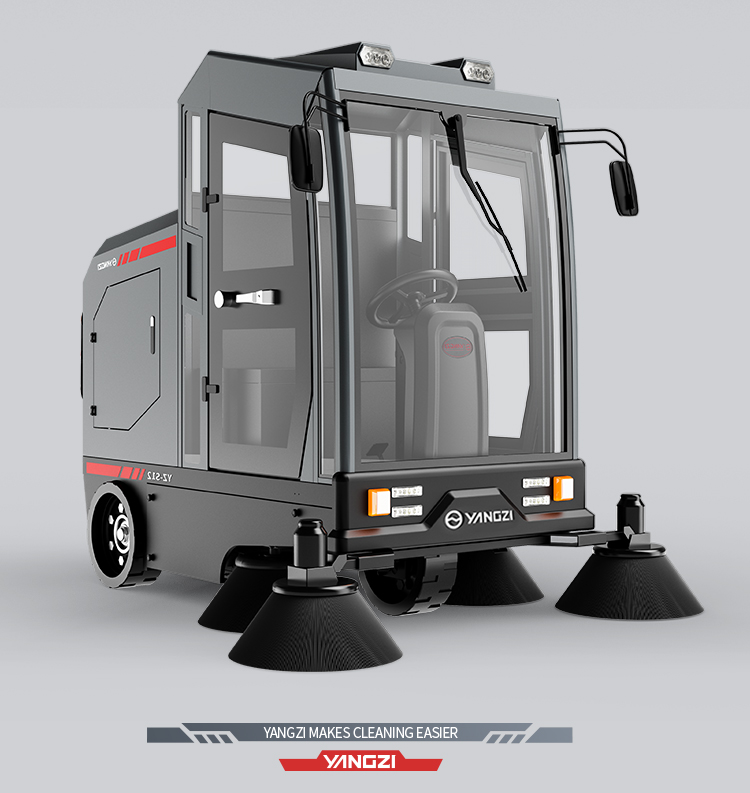 How to choose the right sweeper?
Even when it comes to manual and ride-on sweepers, there are a variety of options and brands. Yangzi Cleaning Group from China can provide reliable, durable and stable performance sweepers, depending on the size of your cleaning project, we are confident that we can find the right sweeper choice for you.
Additional:
What is a floor sweeper?
Sweepers are powerful machines for floor cleaning. Commercial floor sweepers remove dirt and other types of debris from surfaces using roller brushes that deposit waste into containers. As you clean your floors, debris is collected and discarded in the container, making it an easy two-step process.
Why choose floor cleaning machines?
According to Technavio, the global floor cleaning machines market size is estimated to grow by USD 2,426.45 million from 2022 to 2027. The market is expected to grow at a CAGR of 4.9%. Moreover, the growth momentum will accelerate. North America will account for 43% of the growth of the global market during the forecast period. Sweeping machines have many benefits, including high cleaning efficiency, low cost of use, time saving, etc., which is one of the reasons why it is becoming more and more popular.
About Yangzi Cleaning Group: